Email Us
View Website
133 Collins Road
Yandina Queensland 4561
Australia
Servicing Locations
Cooroy

Eumundi

Golden Beach

Gympie

Marcoola

Mooloolaba

Mount Coolum

Noosa Heads

Sunshine Coast

Yandina
About us
Based on the Sunshine Coast, Queensland Australia, Floorcote has been putting down floors since the late 80's. Having laid, literally, tens of thousands of meters over that time, we are among the most experienced floor layers in the country. All of our work is covered by our 5-year warranty for materials and workmanship. The Floorcote range provides flooring options for concrete floors with a genuine advantage over traditional flooring.
Products/Services
concreter Concreters Decorative Concrete Concreter Epoxy Coating Grout contractors Polished concrete and grinding Polished concrete concreters Polished Concrete Concreter Polished floor concreters Protective equipment companies Tiler Tiling Waterproofing products
Our Strengths
At Floorcote, we provide customers with top quality products and professionalism. We offer designer epoxy floors for a futuristic polished smooth floor. With a depth of colour and an uninterrupted mirror like surface, this floor is perfect for the modern trend of clean sharp lines. We have an unlimited amount of colours; if you after a certain mood we also offer, what we call 'ghostly blends'. We glaze floors with high quality polyurethane for better abrasion resistance and a shiny finish.
Why Choose Us
Scott Cameron has been operating Floorcote since 1991 and has a great eye for your flooring solutions. He will be able to tell which of our products will best meet your needs using high-quality commercial grade materials. He will also advise you if there are more affordable options available for you.
Our Client Base
Civil Building companies Commercial Commercial builders Commercial concreting Individuals Residential Residential Builders
More on Us
We are committed to continuing to develop quality flooring systems that are innovative and servicable. Our clients can expect friendly advice as they help us to create the flooring that will suit their needs.
Offering a professional service to our clients from the initial contact to the completion of the floor is important to us.
Our floors are designed to impress. Nothing makes us happier than to have people notice and admire our floors. Our clients will not only live and work on our floors but also enjoy the visual experience a floor designed just for them.
Commercial Flooring is suitable for:
Food Industry
Abattoirs
Delis
Kitchens
Bakeries
Bars
Industrial
Mining
Workshops
Aircraft Hangers
Ammenities
Manufacturing
Pharmaceutical
Manufactoring
Dental
Medical
Veterinary
Laundries
Epoxies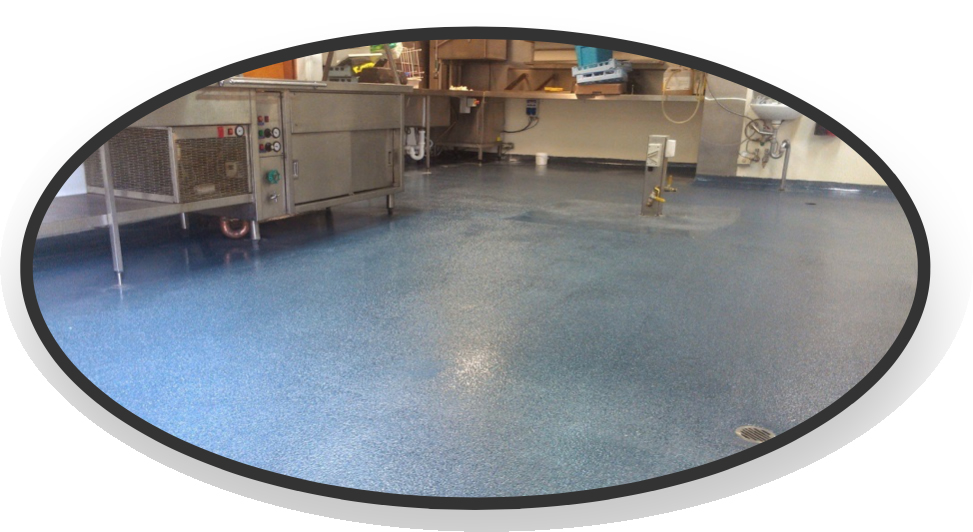 Roll - On
Trowel On
Decorative
Commercial Epoxy Floors are designed for sealing concrete to health department and D.P.I standards like butcher shops, bakeries, garage and factory floors.
Polyurethane Concrete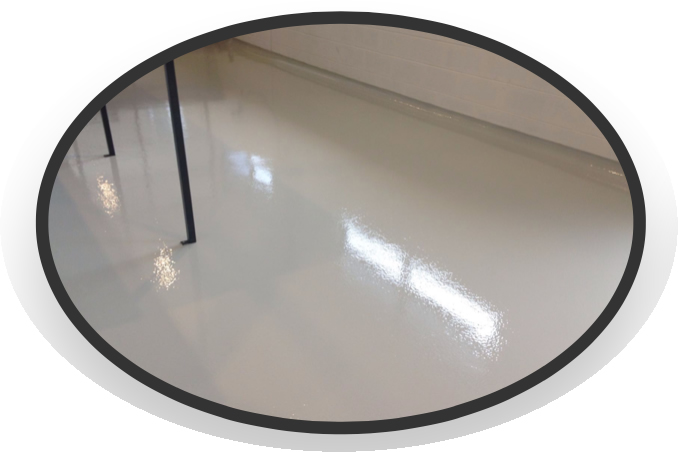 This flooring system is recommended whenever:
a hard, impact and wear resistant, durable flooring system is required.
where exposure to boiling water or very heavy traffic is the main consideration
for all other applications where a topping of 4mm plus is required
3mm to 8mm
Trowel On System
Has flat look
Methylmethacrylate (MMA)

Is a decorative alternative which has a very quick rapid installation & cure time (3 to 4 coats over night).
Ready to use just two hours after application, this speedy flooring solution delivers unrivalled installation and cure times as well as an eye-catching finish.
Available in a creative mix of colours and finishes, this is well-suited to the commercial sector, where it has been gaining speeed at a number of airports, shopping centres, residential developments, underground rail stations, stadia buildings and arena complexes across the globe.
Densifier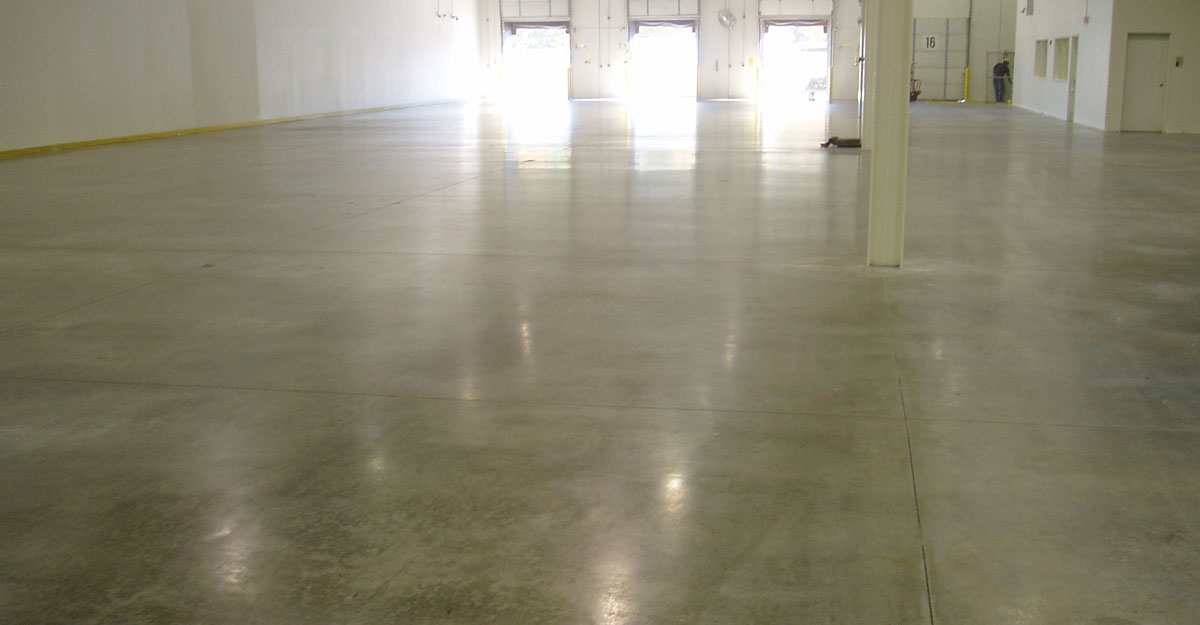 Concrete densifier and sealers that increase the hardness and practicality of concrete.
HOW DOES IT WORK?
THe penetrating water based sealer for hardening concrete reacts with lime in the conrete to seal fine pores by forming an insoluble deposit of calcium silicate. It does not form unsightly deposits of white sodium carbondate. The water repellent finish reduces staining of surfaces.
Decorative ground polished concrete surface

Surface hardening of factory and warehouse floors

Lithium silicate hardening system for better penetration, faster cure and higher hardness
Preparation
No matter what we put down it is the preparation that we pride ourselves on.
Floorcrete

For people who do not want tiles, but want the natural finish of concrete by using this acrylic modified cement based overlay.
Floorcrete is an acrylic modified cement based material designed to resurface concrete. Can be coloured to suit most decors, suitable for interior or exterior commercial or domestic. Floorcrete can be hand polished.
Polished Concrete
Polished concrete can be finished in a number of different ways. It is a great choice for our health, comfort and environment.
Enjoy the benefits of polished stone or concrete, including:
Outstanding mirror-like appearance
Durable and long-lasting
Cost efficient requiring low maintenance
Enhanced condition of poor quality concrete
Improved ambient lighting
Increased lighting efficiency
Stain resistance to oil, water and other stains
Slip resistance
Process/materials free of toxins and hazardous chemicals
Seamless Flake Flooring
An oldie but a goodie. Very practical, base coat with flake and commercial glaze.
Floorcrete Flakefloors are a great way to dress up a drab concrete floor or to give a room a clean new look.
Benefits:
Seamless Surface

Graffiti Resistant

Water Resistant

Great for high traffic areas

Will not harbour bacteria

High resistance to wearing

UB Resistant (non yellowing) when used

Unlimited Design Ideas

Unlimited Flake Blends
Click here to view the Designer Flake brochure
Designer Epoxy
We have a number of choices with epoxy floors. Sexy swirling colours, plain single colours and mirror epoxy.
View are products on our website!
REPRESENTING COLOURS FROM THE AUSTRALIAN STANDARDS AS2700 COLOUR SCHEME
The colour swatches above give a guide to colours that are generally available from HYCHEM. The colours are only approximate, due to the inherent difference between the printing process and the actual colour.
It is the responsibility of the purchaser to approve the actual colour to be supplied. HYCHEM will also manufacture epoxy pigments of other colours against firm order.
The use of non-epoxy retail and industrial pigments is theoretically possible. The use of epoxy pigments is however recommended wherever water or chemical resistance is an important issue. Universal paint pigments will destroy water resistance and can cause compatibility problems. Industrial paint pigments can seriously affect the chemical resistance of any epoxy coating to which they are added.
How practical are Floorcote floors? Are they difficult to clean?
The majority of our products are very easy to clean and hide dirt well. The only time our floors are not easy to clean.
Where are you based? Can you do my floor in Luxembourg?
We are based in the Sunshine Coast, Queensland, Australia. But we have done floors all over Australia and we may go overseas if the job warrants it. Send us an email and we will get in touch with you soon.
How much do Floorcote floors cost?
As you have probably seen we offer wide range products, catering for different needs and budgets. As a general indication our floors are very competitive with tiles, carpet and vinyl of a similar quality. If you are interested on a quote on how much your Floorcote floor will cost then send us an email with your contact details, the products your interested and the approximate square meterage of your floor and we will be in contact with you soon.
How much time will you need to lay my Floorcote floor?
Due to the high standard of Floorcote floors multiply steps are required to do the preparation, priming, first coat, second coat, glazing and finishing of our floors. These processes will normally take between three to five days to complete. However, where time is a major factor as it is some commercial situation we can do an entire floor over a weekend or around shop hours. So as not to disturb your business too much.
I would like to see some examples of you work. Is there any way I can see some Floorcote floors?
There are many examples of our work; we have been doing it for 20 years, particularly around South East Queensland. If you would like the addresses of some floors we have done close to you then send us an email and we will forward them on.
Who can lay my floor?
Our head office is in on the sunshine Coast, Queensland. We can install your floor all over South East Queensland. If you are in another state contact us and we will put you in touch with someone who can help you in your area.
In what areas are your floors suitable?
We have polished floors in a wide range of applications, but most often in architecturally designed homes, retail outlets, show rooms, and foyers. We generally apply it throughout a whole building, to get full value out of the continuity of style it can bring. It is also very handy for bringing together interior and exterior areas: we can continue a floor outside, onto a patio, entrance or drive way.