Email Us
View Website

Clarence Town New South Wales 2321
Australia
Servicing Locations
Bolwarra Heights

Cameron Park

Clarence Town

Dungog

Gloucester

Gresford

Maitland

Newcastle

Raymond Terrace

Rutherford

Stroud

Thornton
About us
We offer excavation and earthwork services - our 2.5 Ton Excavator fully fit with various Buckets and tilt bucket, Ripper, log Grab and Augers - 300mm 450mm & 600mm and a Plant Tipping Trailer with Crane. We offer high quality customer service and satisfaction at competitive rates. At Flanquip services we're happy to help you in whatever venture you have, as no job to big or to small for us. In addition to our earthworks and excavation business we have a plant mechanic division with over 20 years experience in working on Caterpillar, Komatsu, Hitachi and Yanmar brands. Your satisfaction is our highest priority!
Products/Services
Crane hire companies Digger mechanics Earthmoving contractors Earthmoving equipment hire Earthmoving mechanics Earthmoving operators Excavation companies Excavation contractors Excavator hire Excavator mechanics Excavator operators Plant mechanics Rubbish removal companies
Our Strengths
We're committed to providing you with the highest level of service, so you'll always be happy that you chose us. We've also been family- owned and operated from the start. We may not be related, but you'll feel like we're family.
Our Network - Who We Recommend
Dungog Ready Mix Concrete
Why Choose Us
At Flanquip Services Pty Ltd we promise to never unfairly take advantage of someone who needs our services. We pride ourselves on our honesty and integrity and we firmly believe that you'll see the difference when you choose our company.
Our Client Base
Commercial builders Concrete plants readymix Concreters Landscape gardener Public Residential Residential Builders
More on Us
FLANQUIP SERVICES PTY LTD -
Earthmoving, Industrial, Agricultural, Heavy Vehicle
Mechanical Repairs & Maintenance
& Excavation Earthworks​ and Crane Hire
We offer excavation and Earthwork services - our 2.5 Ton Excavator fully fit with various Buckets and tilt bucket, Ripper, log Grab and Augers - 300mm 450mm & 600mm and Plant Tipping Trailer with Crane.
We can get your job done, no job too small!
Ideal for:
* Mini excavations & Earthmoving
* Post Holes and pier holes
* Trenching & Drainage Work
* Soil Removal, Site leveling and Site Cleans
* Grass Removal and turf preparation
* Landscape Preparation
* Driveway Maintenance
* Fill & Rubbish Removal
When you use our Services you can be assured we are Fully Licensed & Fully Insured with excellent Rates
Call today 0417 475 844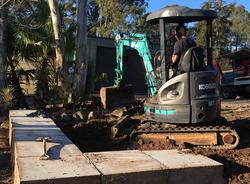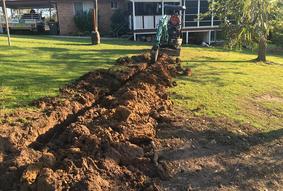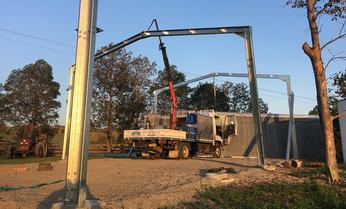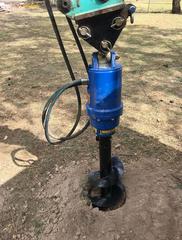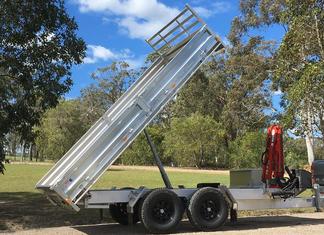 Crane Hire
We have cranes mounted on our Service Truck & Trailer, So take advantage of our Trailer that is capable of carrying a load of 2300, we can also lift heavy frames when building, so if you have an item that needs lifting or moving,
Call us today to see if we can help 0417 475 844
Mechanical Services
At Flanquip Services Pty Ltd we are committed to providing our customers with a complete range of professional Plant, Mechanical and Hydraulic Repairs, Services and Preventative Maintenance - with an emphasis on ensuring we understand and meet the individual needs of our customers.
We have an extensive knowledge in Caterpillar, Komatsu, Hitachi, Yanmar and all well-known Earthmoving Brands; along with knowledge of all Heavy and Light Truck Models
We also offer expertise in Industrial Material Handling Equipment, having extensive knowledge in Hyster, Komatsu, Toyota and all other well-known brands. Offering, Diesel, LP Gas and Hydraulic Repairs and Maintenance. Call 0417 475 844


We Carry out All Mechanical Repairs and Preventative Maintenance to:

* Earthmoving / Heavy Vehicle
* All Farm Equipment
* Mini Excavators, Bobcats, Skid Steers, Posi Track, Mini Diggers and Forklifts
* Industrial Equipment
* Auto Electrical Repairs
* Track and Roller Repair work
* Hydraulic Cylinder reseal overhaul
* Trailers
* 4wd
* Trucks
* Welding Fabrication Repairs mig or stick
* Break Down Repairs to all the above plant.
* No job to big or to small
* If there is something not listed above that requires mechanical repairs or maintenance, please give us a call to discuss.
* Fully Qualified and Insured.

We offer High quality Customer Service and Satisfaction with our fully equipped Field Service Vehicle with Crane and very competitive Rates

Contact Flanquip Services to discuss how we can help keep your Business Working!
We're committed to getting your business up and Working Fast!!
Our staff members are highly skilled and have years of experience and certifications. But, their dedication to making sure your needs are met doesn't come from that, it comes from within. And it's embraced and appreciated by all of our staff. Get to know our experienced Heavy Diesel Mechanics and Earthmoving Operators. They've got the skills, and a desire to help. Servicing the Hunter Valley NSW. Call 0417 475 844
Machine Restorations
Give your machine a birthday!
With mechanical repairs and spray painting all part of our range of services at Flanquip, it's time to hand over to us the project you've always wanted to do or have been putting off for a long time.
Let us give your machinery a once in a life time birthday. Look at the reuslts
These are our Beauties BEFORE and AFTER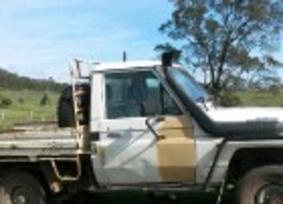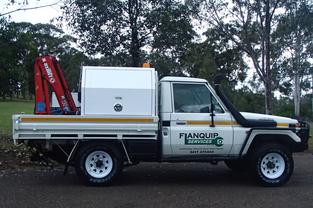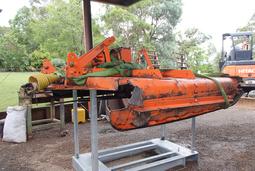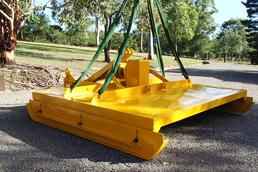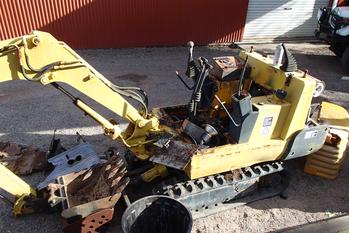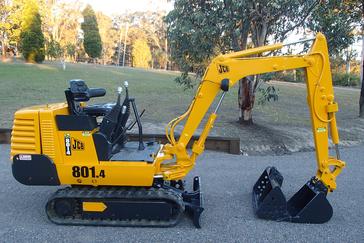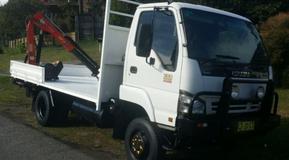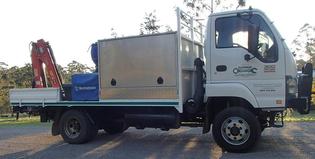 Agricultural repairs and Services Jobs
At Flanquip Services we provide a full range or mechanical repairs and mechanical servicing on all your agricultural machinery, plant and equipment.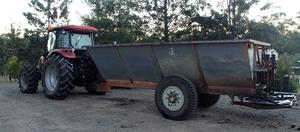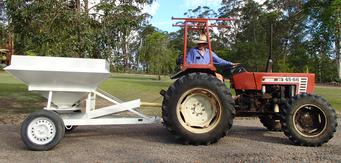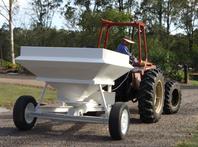 Call us Today on and get your Project on the Way at 0417 475 844