Published on 6/4/2017
Published by marketing@concretebroker.com.au
Do you need a slab prepared or earthworks performed?
Flanquip Services have the plant and equipment needed to perform all your excavation work in the Hunter Valley and Newcastle
Do you need a slab prepared or earthworks performed?
Do you need to hire an excavator for your next Project?
Then look no further than Flanquip Services
Flanquip Services offer excavation and Earthwork services - our 2.5 Ton Excavator fully fit with various Buckets and tilt bucket, Ripper, log Grab and Augers - 300mm 450mm & 600mm and Plant Tipping Trailer with Crane.
We can get your job done, no job too small!
Ideal for:
* Mini excavations & Earthmoving
* Post Holes and pier holes
* Trenching & Drainage Work
* Soil Removal, Site leveling and Site Cleans
* Grass Removal and turf preparation
* Landscape Preparation
* Driveway Maintenance
* Fill & Rubbish Removal
When you use our Services you can be assured we are Fully Licensed & Fully Insured with excellent Rates
Call today 0417 475 844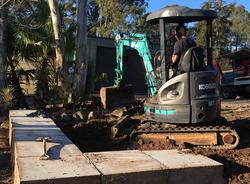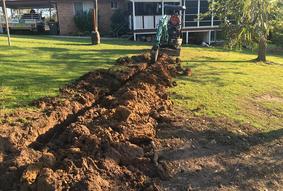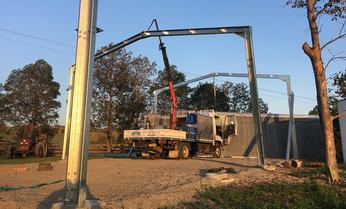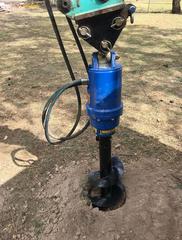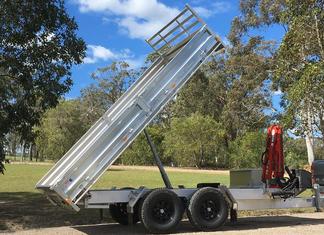 Crane Hire
We have cranes mounted on our Service Truck & Trailer, So take advantage of our Trailer that is capable of carrying a load of 2300,
we can also lift heavy frames when building, so if you have an item that needs lifting or moving,

Call us today to see if we can help 0417 475 844
Call us Today to get your Project underway on 0417 475 844
Flanquip Services Homepage

http://www.concretebroker.com/FlanquipServices
Related Business Homepages:
http://www.concretebroker.com/JandJConcrete
http://www.concretebroker.com/DRMC
HAVE A CONCRETING PROJECT?
If you are ready to go with your next concreting project fill out a quote form here and at concretebroker we can put you in touch with a concreting expert near you. In fact we'll go further, we'll match you with 3 concreting experts. Assess their quotations, read about their business online at concrete broker, and make an impartial, calculated decision.
Concretebroker provides the tools, information and resources to purchase and pour concrete.
Find what you need to know for your next concreting project here
HOW MUCH CONCRETE, STEEL AND ACCESSORIES DO I NEED?
And how much do concrete slabs cost in Australia?
WHAT MAKES A GOOD CONCRETER?
Are you cut out to be a good concreter?
HOW TO POUR A CONCRETE DRIVEWAY IN THE USA
How to Pour a Concrete Driveway by Sciulli Concrete

I'VE NOW GOT PROBLEMS WITH MY SLAB
What was the cause?
And how can I prevent it from happening next time?
HERE'S TEN "DON'T DO'S" WHEN IT COMES TO POURING AND FINISHING CONCRETE
Inadequate concrete finishing can lead to surface imperfections
WHY DID MY CONCRETE CRACK?
Who's fault is it?
HOW TO POUR A CONCRETE SLAB BY THE FAMILY HANDYMAN
Watch this clip for some Do It Yourself tips ideal for your next pour

HOW TO BUILD FORMWORK
With our friends at Bunnings Warehouse we'll show you the basics for building formwork for a concrete slab

HOW TO LAY A CONCRETE SLAB
Follow Cement Australia's comprehensive step by step guide to laying your own slab
TO SEAL OR NOT TO SEAL
Thinking of sealing or resealing your concrete? Find out what you need to know here
DID YOU KNOW THERE'S A DOZEN THINGS TO CONSIDER WHEN ORGANISING YOUR CONCRETE POUR?
Check in with concretebroker's dozen before your next concrete pour. Before it's too late
I NEED CONCRETE. HOW DO I CHOOSE A CONCRETE PLANT?
Concretebroker gives you half a dozen things to look out for when choosing a concrete plant
SHOULD I POUR CONCRETE TODAY?
Every day concretors and construction managers tear their hair out unsure of whether they should or shouldn't pour concrete due to the weather
conditions
SO TELL ME, IS CONCRETE ENVIRONMENTALLY SUSTAINABLE?
Now running the Association's National Precast Concrete Association office from Adelaide, Sarah Bachman gives us some insight

CAN I POUR CONCRETE IN THE RAIN?
We hear much these days about pouring concrete on hot, dry windy day. But what about when it's raining?
THE CONCRETEBROKER DICTIONARY VOLUME 1 (AUSTRALIAN EDITION)
Your comprehensive guide to the most popular abbreviations, definitions, phrases, slang and terms used within the industry.
HERE'S HALF A DOZEN HINTS TO HELP YOU BEFORE ORDERING A CONCRETE PUMP
Concrete pumps can save man hours, time and therefore money, but there are some important things to consider before you hire one
TEN (THATS 10) MINUTE CRACK REPAIR. YOUR'E KIDDING AREN'T YOU? Cracks in Concrete - forget about them in ten minutes - just watch this
video
WOOD CONCRETE - HOW TO MAKE CONCRETE LOOK LIKE WOOD FLOORING
Is that concrete? Or a timber floor? Watch this video to find out....
HOW TO LAY A SMALL CONCRETE PAD
Another look at how to lay a small concrete slab from DIY Network.com
LETS TALK ABOUT STEEL FIBRES
Mesh sits in the middle of your concrete slab and is quite cumbersome. What do steel fibres do?
EVER THOUGHT ABOUT PLACING A PATTERN ON YOUR CONCRETE?
BRICKFORM show how to properly stamp concrete from start to finish
HOW TO POUR AND FINISH CONCRETE
YouTube handyman and alround good guy Russ Richards shows us how to finish a slab properly
NEED A CONCRETE TEST
Check in with Valley Civilab, our latest member for all your concrete, soil and aggregate testing needs
CONCRETE CAN BE A SPONGE FOR AIR POLLUTION
Concrete surfaces can remove sulfur dioxide, a major contributor to air pollution, from the air, new research suggests

FLOOR COATINGS EXPLAINED
An overview of floor coatings and a quick look at whats happening in the floor coating market overseas

COLORED CONCRETE IS TAKING OVER AND WE'RE VERY INTO IT
Pink? Blue? A watercolory ivory? You choose!
TALK TO ME ABOUT CONCRETE AND STEEL ACCESSORIES
What accessories are used in the standard concrete slab? And where do I buy them from?
BEWARE THE COLD JOINT
Cold joints in concrete are your worst nightmare. But how do they occur and how do we prevent them from happening?
---
Tags: concrete Australia digger hire earthworks excavator hire slab preparation
---
This article was written by marketing@concretebroker.com.au all rights reserved. The views and opinions expressed in this article are those of the author(s) and do not necessarily reflect those of concretebroker.com