Published on 2/25/2022
Published by marketing@concretebroker.com.au
Twitter Adds Ethereum Wallet to Tip Jar
Crypto news
Source : gobankingrates.com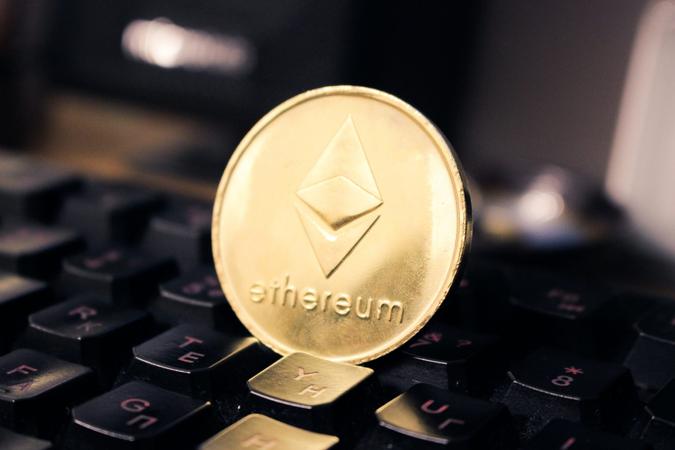 NKTN / Getty Images
Twitter added several new payment options to its tip jar feature this week, including Ethereum, the world's second-biggest cryptocurrency behind Bitcoin.
See: 4 Best Places To Buy and Sell Cryptocurrency
Find: Cryptocurrency Jargon: A Guide for the Crypto-Curious
Twitter tweeted the news (of course) Wednesday, saying the social media giant "added Paga, Barter by Flutterwave, Paytm, and the option to add your Ethereum address" to the tip jar.
The tip jar feature lets you add links to select third-party payment services to your Twitter profile, according to the company's website. When you enable "Tips" on your profile, others can offer financial support when they tap on the Tips icon to send money or other currency via third-party payment services and platforms.
Bitcoin tips were already enabled on Twitter through the Strike's Lightning Network, which reduces fees on payments, TechCrunch reported. The addition of Ethereum supports Twitter's move into non-Bitcoin crypto features.
Building Wealth
Explore: 10 Cheap Cryptocurrencies To Check Out
"Like Twitter, digital currencies operate without global barriers," a Twitter spokesperson told TechCrunch. "We're excited to incorporate Ethereum in addition to Bitcoin payment in Tips, enabling more people to participate in the digital economy with as little friction as possible."
Twitter debuted NFT verification for paid "Twitter Blue" subscribers last month, according to CoinDesk. In contrast, Ethereum wallet support is available to all users who agree to the company's tipping policy.
A Twitter spokesperson told CoinDesk the new feature doesn't support ENS domain names. It's not yet clear whether tipping with ERC-20 tokens and stablecoins would be supported rather than just ETH, the native asset of the Ethereum blockchain.
More From GOBankingRates
About the Author

Vance Cariaga is a London-based writer, editor and journalist who previously held staff positions at Investor's Business Daily, The Charlotte Business Journal and The Charlotte Observer. His work also appeared in Charlotte Magazine, Street & Smith's Sports Business Journal and Business North Carolina magazine. He holds a B.A. in English from Appalachian State University and studied journalism at the University of South Carolina. His reporting earned awards from the North Carolina Press Association, the Green Eyeshade Awards and AlterNet. In addition to journalism, he has worked in banking, accounting and restaurant management. A native of North Carolina who also writes fiction, Vance's short story, "Saint Christopher," placed second in the 2019 Writer's Digest Short Short Story Competition. Two of his short stories appear in With One Eye on the Cows, an anthology published by Ad Hoc Fiction in 2019. His debut novel, Voodoo Hideaway, was published in 2021 by Atmosphere Press.
SHANDONG SHENGBANG CONCRETE PUMP PARTS CO. LTD

ShandongShengbangConcretePumpPartsCoLtd

Shandong Shengbang Concrete Pump Parts Co.,Ltd was founded in 1990, is located in Liaocheng western suburbs zhangluji collection of industrial zones, location and convenient transportation, it is the most professional manufacturer of concrete delivery hose. Company products include concrete delivery hose, concrete cloth machine, pile tube, boom wear tube, double tube wear, and a variety of elbow series. Companies with leading science and technology, the pursuit of excellence. Philosophy. Perfect production with strict quality management system and modern marketing idea. The company's management in the same industry-leading level.

IN THE USA? NEED BUILDING AND CONCRETE SUPPLIES

Check in with Quest Building Products

WOMEN IN CONCRETE - SEATTLE USA

Check out these female concrete crews in Seattle USA

HOW TO POUR A CONCRETE DRIVEWAY IN THE USA

How to Pour a Concrete Driveway by Sciulli Concrete

HOW MUCH IS MY CONCRETE GOING TO COST IN THE USA

Homeguide.com lets us know the cost per yard of concrete delivered to you

CONCRETE PLANTS WORLDWIDE ARE SIGNING UP TO CONCRETE BROKER

Concrete plants in the USA, UK, Europe, Asia and India all see benefits in registering with concrete broker

AztecProducts

Aztec manufactures equipment for concrete, terrazzo, VCT and wood floors, so you can maintain, refresh and finish more floors and make more money, all while protecting the environment and indoor air quality with lower emission propane power and dust control upgrades. The Refresher WorkSmartTM Concrete and Terrazzo Rejuvenation System features dust control capability, sealed planetary drive with positive drive synchronous belt and comes with sets of diamond drivers, pad drivers and strip bushes. Each set of drivers/brushes is designed with a ?quick-change? lug system for easy mounting and dismounting on the job. Aztec?s propane engines tested with the LOWEST EMISSIONS IN THE INDUSTRY. All Aztec machines are MADE IN THE USA, and EPA, CARB, LEED, GS-42 certified; propane powered equipment by the PurePowerLPG 600 Series engine.

FIVE THINGS TO THINK ABOUT BEFORE POURING YOUR HOUSE SLAB

Keep in touch with concrete broker, for all things concreting

Concrete jewellery and planters

AT WORLD OF CONCRETE 2020, PCA ECONOMIC FORECAST SEES CONTINUED GROWTH

Economic Forecast Sees Continued Growth Steady demand expected to offset possible economic shocks
---
Tags: crypto cryptocurrency ethereum social media twitter
---
This article was written by marketing@concretebroker.com.au all rights reserved. The views and opinions expressed in this article are those of the author(s) and do not necessarily reflect those of concretebroker.com