Published on 4/1/2021
Published by marketing@concretebroker.com.au
Tonka the concreter
For all your concrete apparel
Tonka the concreter on site - photo courtesy of Facebook
Shop at tonkatheconcreter.com.au for your all your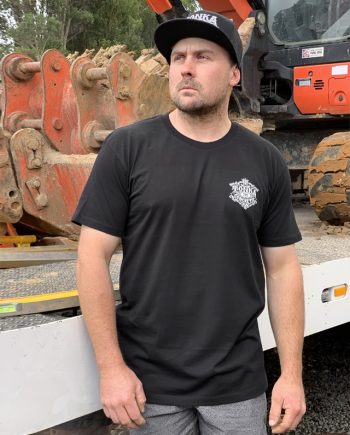 BLACK
$40.00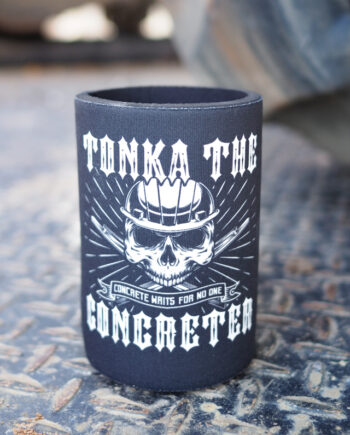 CONCRETE WAITS FOR NO ONE COOLER
Tonka worked as a full time Concreter for 10 years. His legacy now lives on through his Family and Crew. The story continues..
Related Articles and suppliers
EXCEED CONCRETE FOR COMMERCIAL CONCRETE CONSTRUCTION

Broad experience, professionalism and safety combined

BASF WINS INNOVATIVE FIBER PROJECT OF THE YEAR AWARD

Increased production efficiency, improved jobsite safety and reduced cost compared to steel

thefootfacts

We provide valuable advice on work safety shoes suitable for various professions. This includes plumbers, linemen, construction workers as well as warehouse workers. work boots are part of your PPE and is vital to keep you safe. Make sure you are wearing the right shoes. you can read more here: https://thefootfacts.com/work-boots/best-for-delivery-drivers-fedex-ups/ this is a guide for delivery drivers such as Fedex and UPS couriers who work long hours and need reliable footwear they can reply on.

FullTrackPowerTrowels

The Full-Track Power Trowel is Designed by Mr. Benny Goosens of BELGIUM * Unique Trowelling System * Fastest Blade Changing System in The World - * Thick LONG LASTING BLADES * Variable Speed at 40-200RPM * CABLE FREE - Pitching System * Shock Absorbers * Stainless Steel Arm * Oxidised Body * Twin Safety System * Kevlar Belt on Purpose Built Clutch System * And Much More The BEST THING ever to happen in "Concrete Power Trowels" These magnificent machines are designed and patent to make your job easier, simpler, quicker, smoother, safer, cheaper and list goes on!!

NyconDiamond

NYCON Diamond & Tool Inc. is a New York based full service Concrete Cutting, Core Drilling, Slab Sawing, Wall Sawing, wire sawing, supplier. Our subsidiaries J1 Core & Core 1 Inc provide cutting and sawing services. As a professional cutting company and supplier, we sell and service a complete line of diamond cutting products, safety equipment and power tools. Our mission is simple: to provide the best products and service to our customers at the lowest prices possible. We take great pride in our company, our commitment to customer service and in the products we sell. Our online store is designed to provide you with a safe and secure environment to browse our product catalog.

McClellandconcretepumpinghire

If you're looking for concrete pumping hire services in the Toowoomba, Dalby, Surat Basin, Lockyer Valley and surrounding areas, then you've come to the right place with McClelland Concrete Pumping. With extensive residential, commercial and civil concrete pumping experience in the construction industry, you know that you're choosing a name you can trust. We are a family-run business providing our clients with safe, professional, reliable concrete pumping services. We are fully compliant and certified to meet all Workplace Health and Safety requirements. Our operators are professional, fully licenced and our concrete pumping expertise is second to none as we?ve had years of experience pumping on power stations, gas sites, mines sites, power plants, dams, roads, bridges, army bases, service stations, nbn sites, commercial sites and residential builds. If you want to hire a concrete boom pump, line pump or have a shotcreting job, call us for a quote, we?ve got your concrete pumping needs covered!

Drumblaster

The DrumBlaster daily washout system is faster, easier, safer and a more cost-effective way of cleaning and maintaining concrete agitators. The system will accommodate all sizes of agitator drums. Independent surveys illustrate the reduction in concrete build-up found in the trucks using DrumBlaster amounts to 84.4%. Thats right, trucks using the Drumblaster washout system have 84.4% less build up than those not utilising Drumblaster. By stopping concrete build-up in the first place, DrumBlaster eliminates workplace risks of manually removing the build-up from inside the drum. It is a recognised global safety principle that it is far better to eliminate risks rather than trying to minimise them.

TNPConcretePumping

TNP Concrete Pumping is a family owned and operated concrete pumping service. We are based in Traralgon and services surrounding areas. We provide our services to domestic, commercial and industrial areas. We are the experts in all concrete pumping jobs and provide a 38m 5 stages full ?Z? fold boom in local area (ideal for sheds with roof). We are the professionals and provide modern, safe and well maintained concrete pump and equipment. We have many years of experience in this industry and our experience range from big industrial projects like Longford Gas Plant to domestic construction. Our concrete pump is maintained to a high standard and complies with all safety standards followed through to our well trained staff from the hosemen to the pump operator. With 5 stages full ?Z? boom that?s beneficial for pouring concrete in sheds and difficult area we can pump concrete anywhere for the house and construction site. We offer competitive rates, free quote and onsite consultation for customer needs. We have friendly and high quality trained staff to get the job done every time. We also keep our rates affordable to ensure maximum customer satisfaction. Professional, reliable and fast turnaround time - that?s what we can provide.

bendigohire

We are a locally owned business in Bendigo and have been operating for over 30 years. We employ our local staff and have qualified mechanics maintaining our equipment. We provide the public with the equipment needed to assist the building and development of Central Victoria?s new infrastructure, down to helping with gardening projects in thousands of backyards.
---
This article was written by marketing@concretebroker.com.au all rights reserved. The views and opinions expressed in this article are those of the author(s) and do not necessarily reflect those of concretebroker.com