Published on 4/27/2020
Published by marketing@concretebroker.com.au
South Africa's Concrete Manufacturers Association calls for an end to the lockdown
The questions on everyone's mind are how long can lockdown continue?
Concrete Manufacturers Association joins growing calls for govt to lift South Africa's lockdown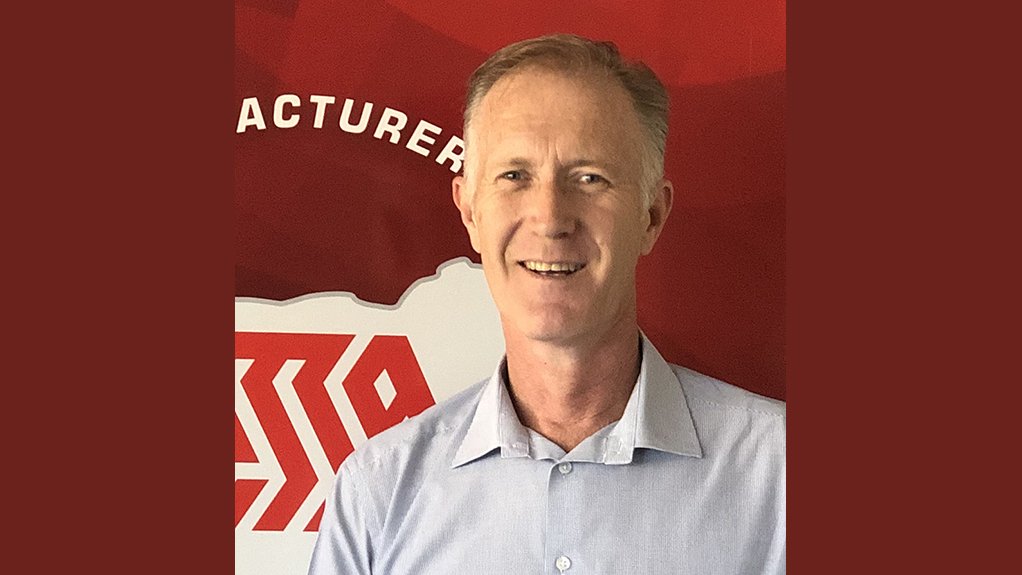 Concrete Manufacturers Association GM Henry Cockcroft
Source : engineeringnews.co.za
23RD APRIL 2020

BY: SIMONE LIEDTKE
WRITER
The Concrete Manufacturers Association (CMA) has added its voice to growing calls from professional bodies in the construction industry for the nationwide lockdown – in response to Covid-19 – to to be lifted in order to prevent "economic catastrophe" and large-scale job losses.
CMA GM Henry Cockcroft says the South African government "is to be congratulated" on its timely intervention in stemming the early spread of the virus, with the official number of cases standing at over 3 400.
However, he notes that the expectations are that government will likely extend the lockdown into May, albeit with a few minor concessions.
President Cyril Ramaphosa will be addressing the country again on the evening of April 23.
"The questions on everyone's mind are how long can lockdown continue? Will it, in one guise or another, become a permanent feature until a vaccine is found? The government is faced with an unenviable dilemma of weighing the cost of lives saved through lockdown against the lives lost through an inability to put food on the table, poverty and civil unrest," Cockcroft laments.
He adds that some, including Efficient Group chief economist Dawie Roodt, "believe that the poverty and hardship caused by South Africa's lockdown will lead to significantly more deaths than those caused by the virus".
Commenting on this, Cockcroft indicates that the understanding among industry members is that the government's intervention is a time-buying exercise in which to marshal its resources and lay the groundwork for dealing with the virus when it hits pandemic proportions locally, estimated to be around August or September.
He notes that if South Africa had unlimited resources at its disposal, lockdown would be extended until a vaccine was found. However, South Africa's is a scenario which even the world's wealthiest countries can't entertain, "let alone a debt-ridden country which was already in recession before the virus struck".
As such, Cockcroft believes that while extending lockdown may save lives in the short term, it will increase the country's dire socioeconomic challenges, which are already being felt through hunger, looting and increasing civil unrest.
"We believe this situation will worsen exponentially if lockdown is extended," he laments.
It is for this reason that the CMA has joined other construction-related associations and businesses in calling on the government to end the lockdown as soon as possible.
The associations believe that, once lockdown is lifted, and those fortunate enough to still have jobs return to work, the virus could spread in the workplace and a small percentage of those who contract the virus could become ill. However, "the vast majority will not, and life will continue".
Partial lifting of lockdown makes "little sense," the CMA further laments, noting that, for instance, aggregate suppliers are now allowed to operate at 50% capacity.
However, its customer base, namely, the construction industry, is still in lockdown.
The statement on April 23 referred to the World Health Organisation (WHO), which maintains that before lockdown is lifted additional capacity in health systems should be in place, to trace, treat and isolate patients; outbreak risks in special settings like nursing homes should be minimised; preventative strategies in schools and work places finalised; importation risks managed and minimised; and communities engaged to adjust to the new norm.
"As soon as these or similar provisions are in place lockdown should be lifted to its greatest possible extent. Our survival as a sovereign entity rather than an International Monetary Fund basket case depends on it," he concludes.

Related Articles :
THE CONCRETE WORLD SUPPORTS WUHAN PROVINCE IN THE FACE OF CORONA VIRUS

Wuhan Province in China has a long association with concrete

AT WORLD OF CONCRETE 2020, PCA ECONOMIC FORECAST SEES CONTINUED GROWTH

Economic Forecast Sees Continued Growth Steady demand expected to offset possible economic shocks

PICASSO'S PLANS TO BUILD THE WORLD'S TALLEST CONCRETE SCULPTURE UNCOVERED IN FLORIDA

A vision to build the world's tallest concrete sculpture

JOIN CONCRETEBROKER BEFORE JUNE 30 2017, AND LET US DO IT ALL FOR YOU

Concretebroker is the best place in the concrete world to be discovered and found online

WHAT ARE THE BEST SKILSAW TOOLS IN 2018

Protool reviews takes a look at the best skilsaw tools from the World of Concrete 2018

STAMPED CONCRETE, A FANTASTIC WAY TO BOOST YOUR HOMES VALUE

Bill Michaels of Patterned Concrete gives a great insight into the world of stamped concrete

TINY SPHERES MAKE CONCRETE GREENER AND STRONGER

New micron-sized calcium silicate spheres could lead to stronger and greener concrete, the world?s most-used synthetic material

JJJPrecast

JJJ Precast Pty Ltd has come a long way. The brainchild of these three Paterson locals stemmed from Jason Hick's early days working in a precast factory, where he learned all the tools of the trade. It wasn't long before Jamie and Jason Gilbert were manufacturing precast panels and sending them everywhere from Sydney to Toowoomba. With John Rapson providing the accounting and professional touch to their business these licensed concreter's are a force to be reckoned with in the precast world. They create concrete precast panels for horse stables, retaining walls, tunnels, bridges, even houses! So if you are in the Hunter Valley of NSW, and are thinking Precast Panels, look no further than JJJ Precast. Remember the name Triple J Precast!

NEED A CONCRETE PUMP OR PARTS?

Jewinner are world leaders in new and used concrete pumps and parts
---
Tags: Corona Virus Lockdown South Africa
---
This article was written by marketing@concretebroker.com.au all rights reserved. The views and opinions expressed in this article are those of the author(s) and do not necessarily reflect those of concretebroker.com